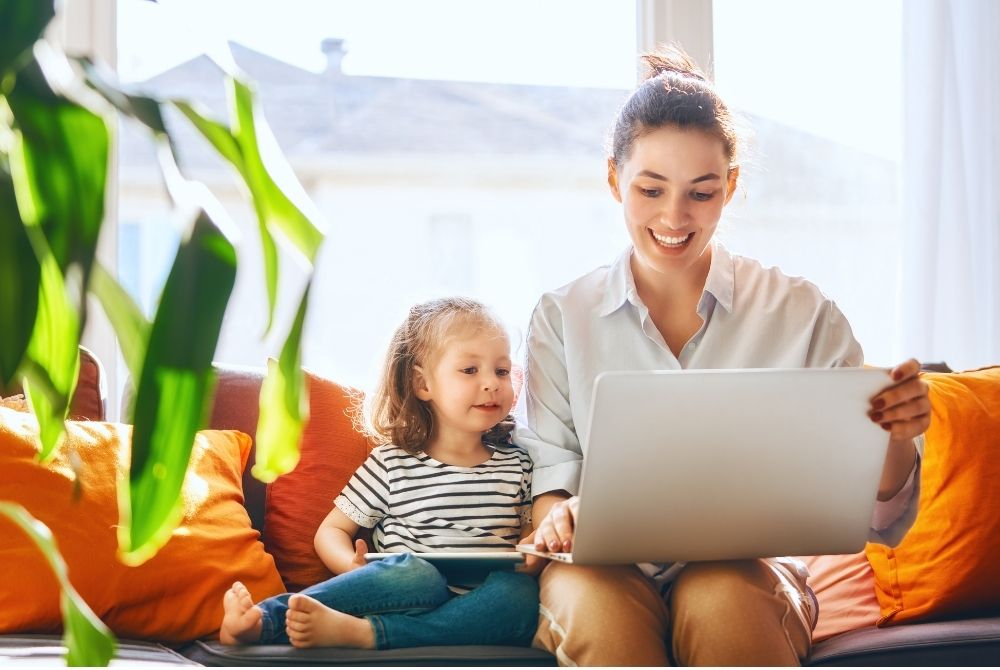 All the benefits of high quality speech therapy without leaving your home, school, or work.
What is TELEPRACTICE?
With telepractice speech therapy we are able to provide face to face treatment with a secure connection. We are able to see and hear each other as well as screenshare. Visual supports are used such as, handouts, pictures, websites, writing and typing during the session as though we are in the same physical space.
Online speech therapy provides high quality 1:1 therapy in the comfort of your own environment AND saves travel time. We can offer this option for most people who have high speed internet connection.